Ripple of Hope New York Gala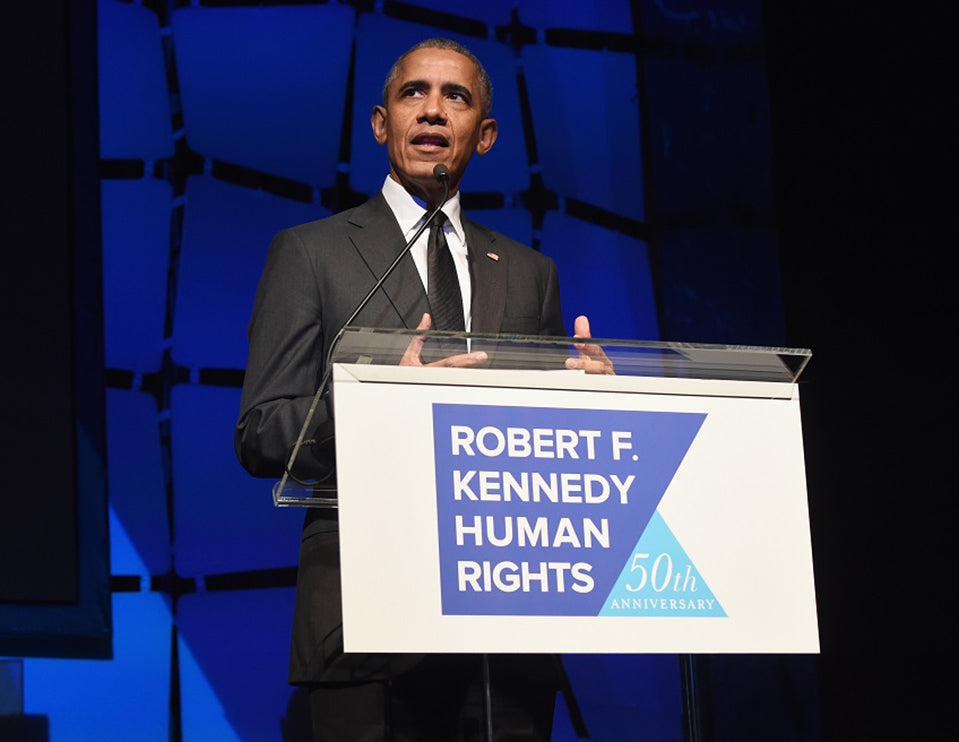 Robert F. Kennedy Human Rights hosted over 1,600 guests on this special gala held to recognize leaders for their efforts in the fight for Social Change and Human Rights.

Eight & Bob has been present and has collaborated in this inspiring event at the New York Hilton Midtown. We would love to thank all the guest for their beautiful words and their interest in our Eight & Bob Special Edition Perfume. Thank you to Robert F. Kennedy Human Rights too for having us in this special event to commemorate the 50th anniversary of Sen. Robert Kennedy's historic campaign for the White House in 1968, it is a privilege to honor the business leaders, elected officials and activists working to build a more just and peaceful world.

Our heartfelt congratulations to the 2018 RIPPLE OF HOPE AWARD LAUREATES: BARACK OBAMA, BRUCE BROUSSARD, PHIL MURPHY and DAVID ZASLAV.
Special guests for the evening included the organization's president Kerry Kennedy, as well as family members Bobby Kennedy Jr, and Caroline Kennedy.

Additional guests included Jane Alexander, Saquan Barkley, Mike Barnicle, Gina Belafonte, Aloe Blacc, Charles Blow, Tom Brokaw, Jimmy Buffett, Erik Coleman, Howard Cross, Brian D'Arcy James, Rocky Dawuni, Robert De Niro, Thomas DiNapoli, Kate Erbe, Peter Frampton, Darrell Green, Cheryl Hines, Bianca Jagger, Jon Bon Jovi, Piper Kerman, Joel Kinnaman, Don Lemon, Chad Lowe, Julianna Margulies, Matt McCoy, John McEnroe, Keegan-Michael Key, Marcus Mumford, Kate Mulgrew, Lawrence O'Donnell, Jennifer Prescott, Gloria Reuben, Kendrick Sampson, Taylor Schilling, Patty Smyth, Paul Sorvino, Lesley Stahl, David Stenn, Chris Tucker, Sam Waterston, Scott Wolf, Alfre Woodard, David Zinczenko and many more.
Would you like to join?

A percentage of the funds raised from Robert F. Kennedy Special Edition perfume will be donated to the foundation as a tribute to R.F.K's dream of a more just and peaceful world.