Eight & Bob presents a Limited Edition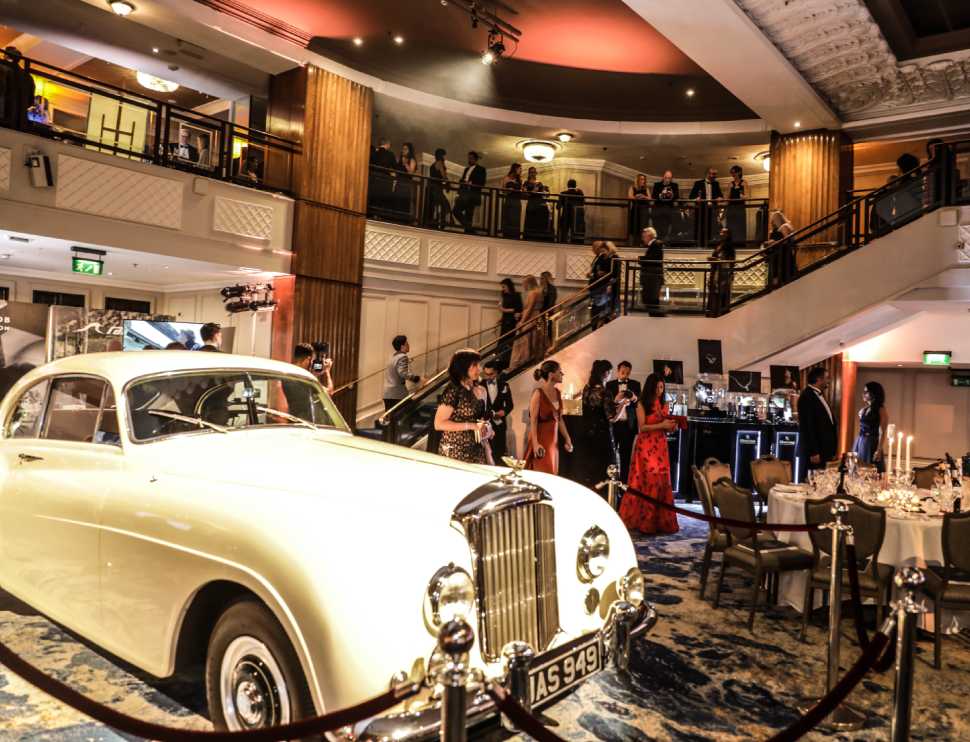 Last 7th of June an exclusive event took place in the Great Room at Grosvenor House Hotel on Park Lane in central London. Two of the world's most prestigious car clubs, the Rolls-Royce Enthusiasts' Club (RREC) and Rolls-Royce Owners' Club (RROC) launched a new publication entitled "Exploring the Extraordinary: 100 Years of Bentley Motors".
In the event, Eight & Bob limited edition perfume was presented for Rolls-Royce & Bentley enthusiasts and owners. An oriental sensual, woody and musky fragrance; featuring a classy blend of vetiver and tonka. This scent is housed in an elegant black glass bottle, finished with an authentic silver label and engraved with a limited-edition number. The perfume is presented in a luxury box which holds a card that certifies each unique piece of this limited edition.
A collection of Bentley motor cars was displayed at the Grosvenor House Hotel event. In addition, to resonate with the book's theme of luxury, a carefully curated selection of high-end brands as Eight & Bob were present, enabling guests to immerse themselves in a world of luxurious tastes, products and experiences.